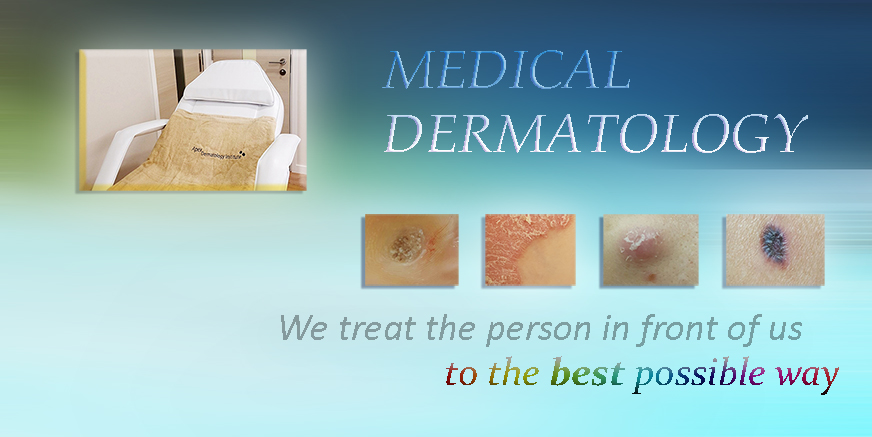 Dermatological Treatment
Medical Dermatology
Dermatoscopic Examination
Cortisone Injection
Cryotherapy
Skin biopsy and Lab test
Warts Removal
Mole Removal
Lipoma Removal
Whole Body Mole Screening
Skin Cancer Treatment
Allergy Test (Allergens screening)
HPV Vaccine (9 in 1) (3 doses)
Shingles Vaccine
Biologics injection for Psoriasis
Biologics injection for Eczema
Biologics injection for Urticaria
Hair Loss Treatment
Electrocautery Treatment
Laser therapy for Rosacea
Laser therapy for Fungal Nails
Vitiligo Melanocyte Treatment
Comprehensive Health Check-up
Pre-marital Health Check-up
STD screening
Laser & HIFU
CO2 Laser
Fractional CO2 Laser
Pico Laser
Pico Fractional Laser
Vascular Laser
Long pulsed Hair Removal Laser
Q switched + Short Pulsed Laser
HIFU (Skin tightening and lifting)
Skin Treatments
BHA and AHA Chemical Peeling
Electroporation Therapy
Mesotherapy
Botlinum Toxin Treatment
Collagen Stimulators
Hyaluronic Acid (HA)
Laser Facial
Medical Laser Hair Removal
Thread Lifting
Fractional Laser (Scar Therapy)
Double Chin Treatment
Tattoo Removal
Pigmentation Treatment
| | |
| --- | --- |
| Dermatologist Consultation | HKD900 |
| Extended Consultation (Over 25 minutes) | HKD1500 |


Payment methods:




Remarks:
i) Medication/Laboratory test will be charged seperately
ii) Online quotation price range is for reference only. Actual charges will vary according to diagnosis and complexity of each case
iii) In case of any disputes, we reserve all rights for final decision
Late Arrival Policy:
i) If a patient is more than 30 minutes late to their appointment, the appointment may be canceled and need to be rescheduled. Patients arriving late may also be asked to wait to be seen until our doctor has an opening in their schedule.
Returns & Exchanges:
i) Medication or skin care product can only be exchanged if the original product has a manufacturer defect or is damaged. A problem product can be returned and exchanged, please save all packing materials and contact the office. Returned items are subject to inspection by our staff. Returns will not be accepted if more than 10% of the product has been used. No product returns or exchanges after five days.

ii) We reserve the right to deny returns or exchanges that do not meet our Return & Exchange criteria.